Bose Krishnamachari is a name that resonates deeply in the world of contemporary Indian art. Born in Kerala in 1963, Krishnamachari has left an indelible mark on the art scene with his thought-provoking works that capture the essence of Indian culture and society. He is widely regarded as one of the most influential artists of his generation, and his works have garnered critical acclaim both in India and abroad.
In this article, we will explore the artistic legacy of Bose Krishnamachari and take a journey through some of his most significant works. We will delve into the themes that permeate his art, his unique style, and his contributions to the art world. By the end of this article, you will have a deeper appreciation of Krishnamachari's artistic genius and the impact of his works on the world of art.
---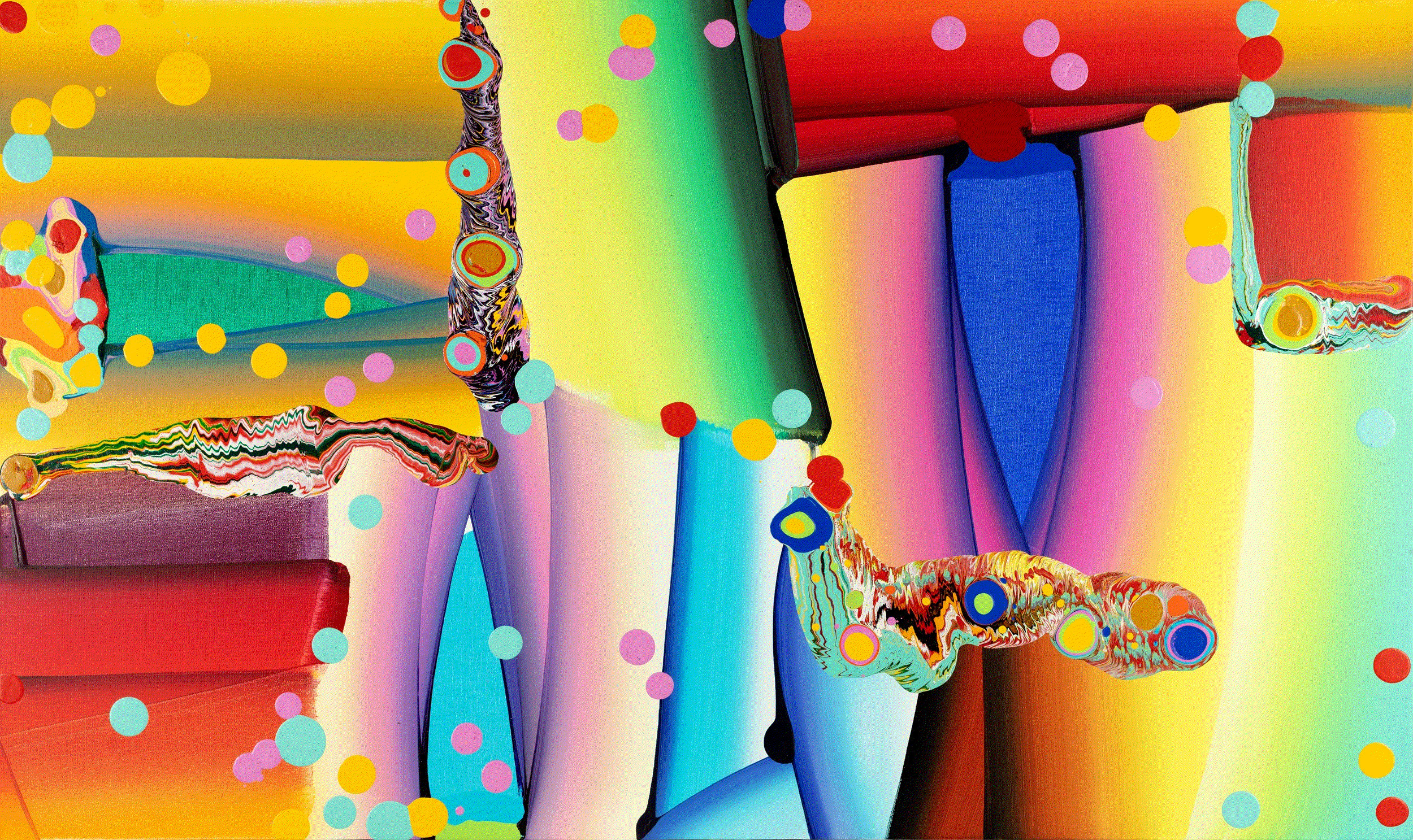 Bose Krishnamachari | Stretched Bodies, 2022 | Acrylic on Canvas | 36 x 60 in
The Themes in Bose Krishnamachari's Works
Krishnamachari's works are characterized by a deep engagement with the cultural, social, and political issues of contemporary India. He has explored a wide range of themes in his works, from the complexities of identity and globalization to the impact of technology on society.
One of the most recurring themes in Krishnamachari's art is the idea of cultural exchange. His installation "Yatra" (Journey) is a powerful representation of this theme. The installation consists of 108 human figures, each representing a different cultural tradition. The figures are arranged in a spiral, creating a visual representation of the interconnectedness of different cultures.
Krishnamachari's Unique Style
Krishnamachari's unique style is characterized by a masterful use of color, texture, and form. He often employs mixed media in his works, combining painting, sculpture, and photography to create visually stunning installations. His works are deeply emotive and thought-provoking, leaving a lasting impact on the viewer.
Krishnamachari's works are also marked by his technical mastery. His attention to detail and his ability to manipulate different mediums to create a coherent whole is a testament to his artistic genius. He is unafraid to experiment with different styles and techniques, pushing the boundaries of what is possible in contemporary art.
---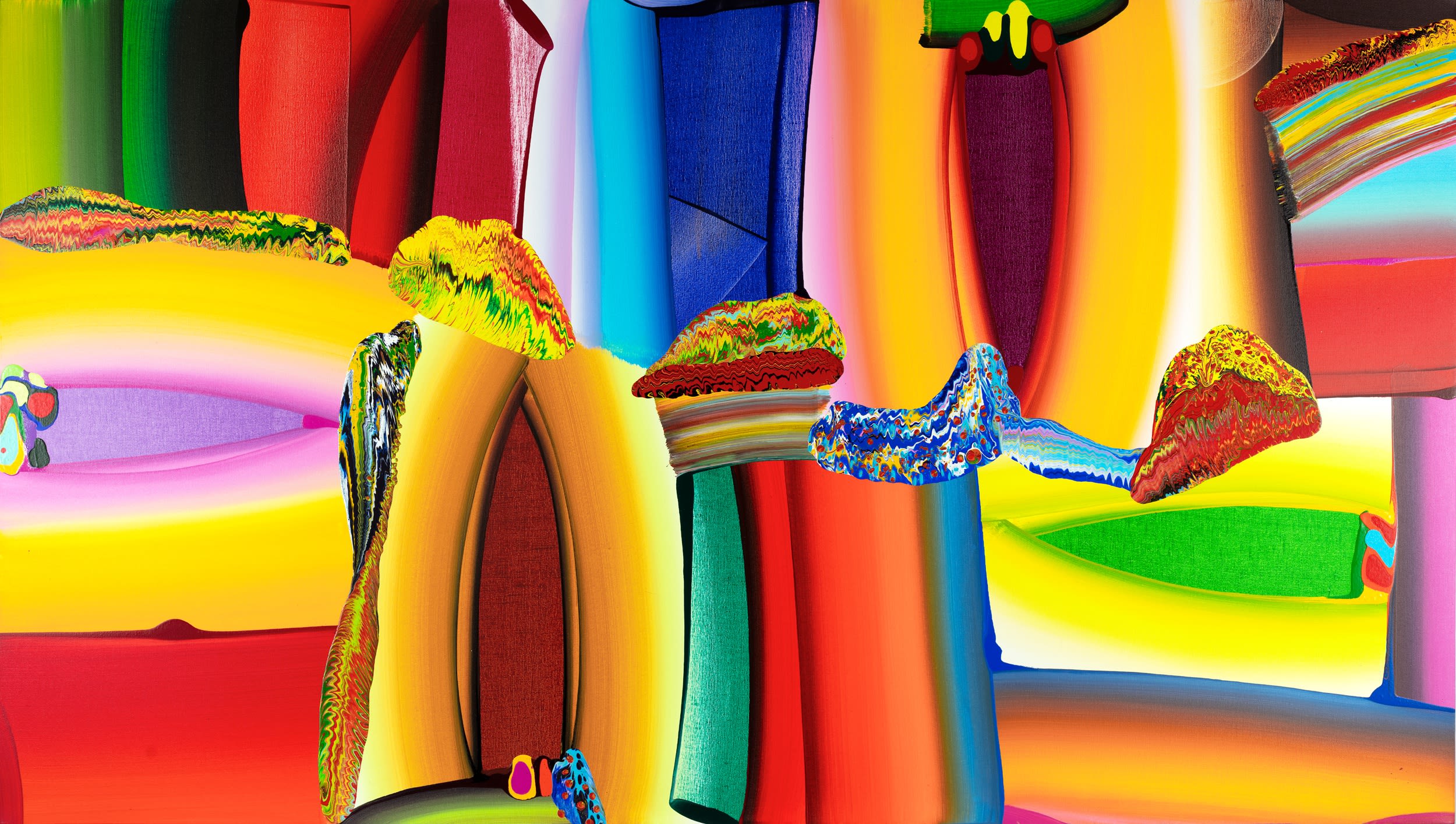 Bose Krishnamachari | Stretched Bodies, 2022 | Acrylic on Canvas | 48 x 82 in
Krishnamachari's Contributions to the Art World
Krishnamachari has made several significant contributions to the art world. He is the co-founder of the Kochi-Muziris Biennale, a major art event that takes place every two years in Kerala. The Biennale attracts artists and art enthusiasts from around the world and has helped to put India on the map as a major player in the global art scene.
Krishnamachari is also a mentor to many young artists in India. He believes in the importance of nurturing talent and providing opportunities for emerging artists. In an interview with The Hindu, he said, "We need to create platforms for young artists, encourage them to experiment and take risks. It is only through experimentation that we can push the boundaries of art."
Conclusion
Bose Krishnamachari's artistic legacy is a testament to his vision, technical mastery, and deep engagement with the cultural, social, and political issues of contemporary India. His works are a powerful commentary on the complexities of Indian society, and his contributions to the art world have helped to elevate India's profile